You still have until 11:59PM tonight to submit icons for Round 22.


This round is inspired by Earth Day, which takes place April 22. Your set of icons must be inspired by the natural world, meaning you must use
earth tones
and
nature stock, scenery, and/or nature subjects.
Rules
▫ Create and submit 10 icons.
▫ Icons must be new for this round and made by you.
▫ Icons must meet LJ requirements (40kb or less, 100x100).
▫ Posts must be titled "Round X: username". Provide 3 teasers.
The deadline is April 30, 2019.

sietepecados 🌱 youwatchusrun 🌱 oviedo 🌱 setentpet 🌱 starkwars



tturners 🌱 cool-spectrum 🌱 cannedwinething 🌱 lemonzter 🌱 bluestoplights


fairyofnorwegianwood

lookslikerain 🌱 vintagic 🌱 neatmonster 🌱 tanja92 🌱 driftingaway



blossombunny 🌱 heterodynes 🌱 poisonfield 🌱 fauxism 🌱 scoobyatemysnax



jesper-fahey



dixon 🍂 xlittledreams 🍂 fulminant 🍂 deternot 🍂 lookslikerain



lil-art 🍂 tiptoetwirl 🍂 laurels 🍂 emiels 🍂 poisonfield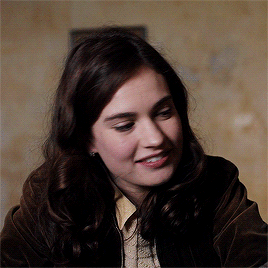 nicolesrows



mm3butterfly 🍂 blossombunny 🍂 scoobyatemysnax 🍂 sorrydearie 🍂 cinderellasymptom



darciana 🍂 longerthanwedo 🍂 evenstarss 🍂 rebel 🍂 emonet25



getanderson 🍂 wedidntpartfriends



starkwars 💧 monstersinyou 💧 phaust_ 💧 watchpoint 💧 alfiri



neverberoyals 💧 jsfunction 💧 mellyspinelli 💧 latemorningicon 💧 adriftingsea



bloominflowers



poisonfield 💧 raiindust 💧 pandavirus 💧 adriftingsea 💧 poisonfield



butterphil 💧 poisonfield 💧 makarosh 💧 24-amends 💧 scoobyatemysnax



starklys